Physical Disability Inclusion
As part of the Rugby League family we are a part of a truly inclusive sport and community.
We are included and supported by NRL and NSWRL and also affiliated with NSWRL.
PDRLA players are given opportunities to participate during Rugby League events – including overseas!
Info about the PDRL World Cup event during World Cup 2021.
NOTE: Unfortunately, due to the COVID pandemic in 2021, PDRLA had to withdraw from participating.

PDRLA volunteer positions are advertised below
OUR SPONSORS AND SUPPORTERS
PDRLA is also supported and sponsored by local businesses – community leaders.
OUR VOLUNTEERS
PDRLA couldn't provide our modified game of rugby league without the help and time provided by our volunteers.
Hats off to them!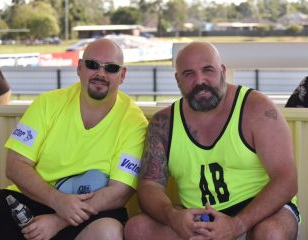 Some volunteers are the amazing family members that support players and PDRLA! Many have been volunteering as long as PDRLA has been running.
And other volunteers come from the community – just wanting to lend a hand and get involved on game days or managing/coaching a team or with training or assisting with local and international events or keeping the business turning.
Positions are not remunerated.